Welcome to Mrs.Regehr's Fourth Grade
The first quarter is well underway and the students are getting used to fourth grade routines, which include changing classes for core subjects. Because of the variety of assessments that go on the first month, we have not achieved a normal routine yet, but we are getting closer. Please do not expect many grades this first quarter as they are getting used to what I require.
Each week I write how many AR points they have and what their comprehension score is in their agendas. They are expected to have 2 AR points per week. Thanks for signing these agendas. Another way to keep up with AR points is to sign up for school connect.
The first quarter we are reading "Victory Garden". It is about a young girl in Kansas during WWII. You might ask your child about this and share stories about your family that may have been alive in the 1940s. This book will give the students a little background as we prepare for our Veterans' Day celebration, where students will invite family members and/or close friends or neighbors that have served in our military.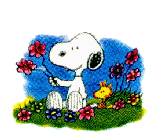 Check the sidebar for announcements about what is going on in class. If you have questions or concerns please contact me.
If you would like to receive updates and notices about upcoming assignments or papers that need to be returned to school via e-mail or texts, please sign up in the e-notes area of our webpage.